Eileen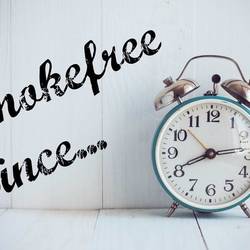 Eileen from Doncaster decided to sign up for stop smoking support and advice from Yorkshire Smokefree after she realised she couldn't afford to smoke AND retire. After also being diagnosed with COPD and asthma, she decided it was time to stop before it got too late.
I felt embarrassed around friends because I was restricted from doing so many activities. I always had to stop for a breather before continuing on a walk too and I knew it wasn't healthy.
Eileen now says she has so much more energy after joining our Yorkshire Smokefree Doncaster stop smoking programme, and has joined a gym to prove it. She now looks after her grandchildren with pride, and without the embarrassment of smelling like cigarettes.
I now don't even want to retire I feel that good.
I feel 10 years younger, thankyou Yorkshire Smokefree!