World Diabetes Day 2021
Published at 15 November, 2021.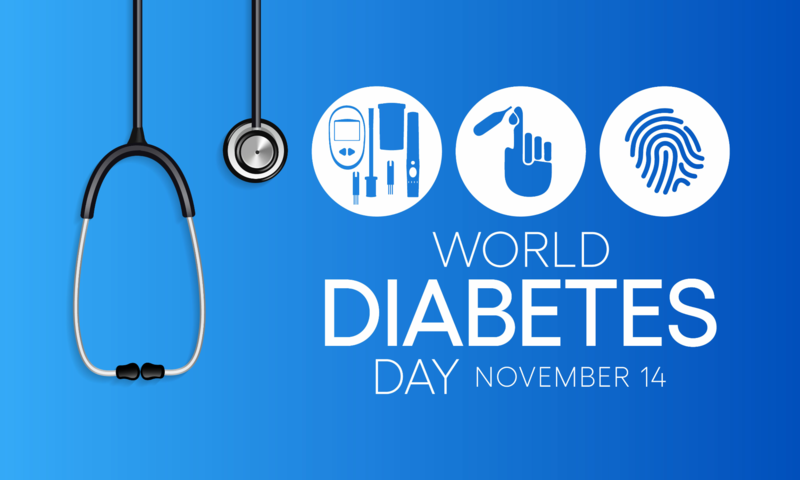 The 14th was World Diabetes Day, this day was created in 1991 in response to growing concerns about the escalating health threat posed by diabetes.
Every year, the World Diabetes Day campaign focuses on a dedicated theme that runs for one or more years. The theme for 2021-2021 is Access to Diabetes Care – If Not Now, When?
In 2019 there was 463 million adults (1 in 11) living with diabetes, this number is expected to rise to 578 million by 2030.
The majority of undiagnosed people have type 2 diabetes, there are around 232 million undiagnosed adults.
Smoking is proven to be an independent risk factor for diabetes, and amongst diabetics it increases the risk of complications.
Smoking and diabetes both increase the risk of heart disease in very similar ways, and so when combined, they greatly exacerbate the chances of suffering a heart related condition such as a heart attack or stroke.
Smoking is also proven to be a risk factor for insulin resistance. Patients who are insulin resistant cannot use their bodily insulin properly. With genetics and obesity, smoking is one of the risk factors for insulin resistance, and this often leads to diabetes.
Stop smoking today and be on the way to avoiding smoke related diabetes.
There are many ways we can help:
Quit online - https://yorkshiresmokefree.nhs.uk/pages/quit-online
Our online quit tool will allow you to create your own personal profile and will support you on a daily basis through your quit journey.
Telephone support - our advisors are on hand to answer any questions or provide additional support as you need it. You can call 0800 612 0011 (free from landlines) or 0330 660 1166.
Visit our frequently asked questions section to find out more: https://yorkshiresmokefree.nhs.uk/frequently-asked-questions